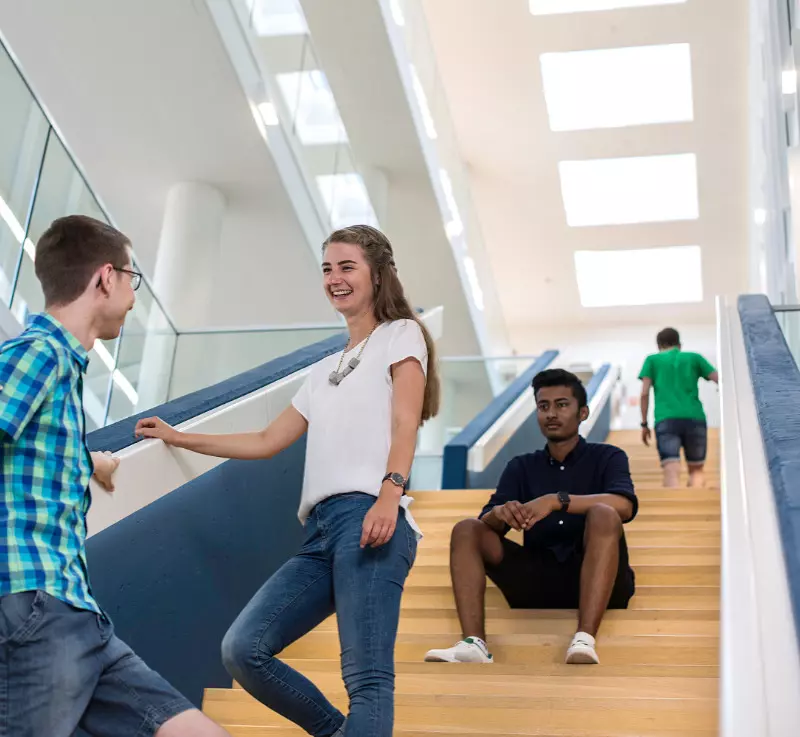 Cybersecurity
Bachelor of Science
Solving the challenges of today
and providing security for tomorrow.
Cybersecurity Bachelor of Science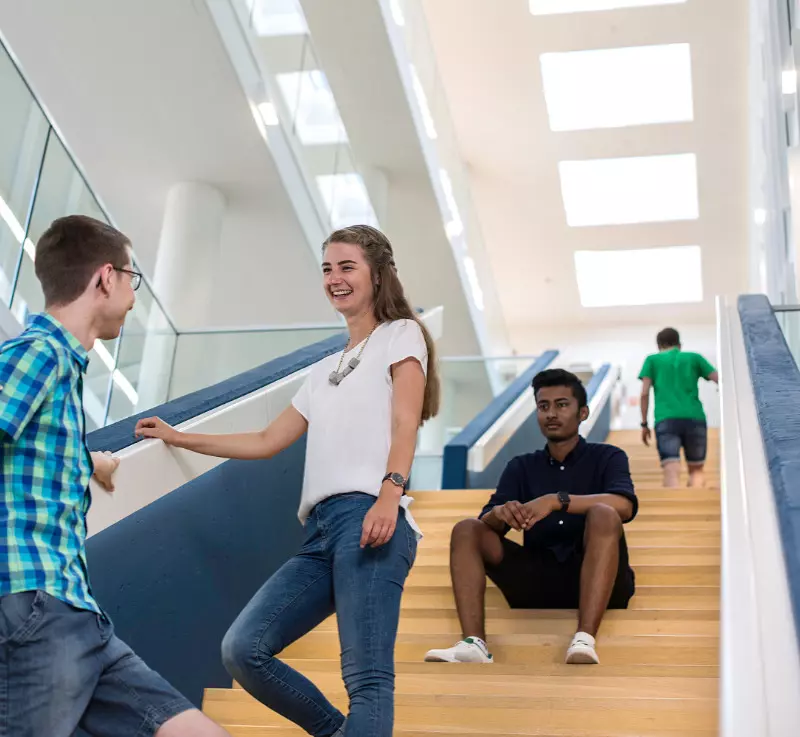 Solving the challenges of today and providing security for tomorrow.
Du möchtest lieber auf Deutsch studieren?
Zum deutschsprachigen Bachelorstudiengang Cybersecurity geht's
hier!
Taught entirely in English. Starting every winter semester. Apply now!
Apply Now
Cybersecurity (B.Sc.) at Saarland University
- taught in English

Taught entirely in English. Starting every winter semester. Apply now!
Young field of crucial importance with a bright future
Close collaboration with leading research institutions in the local area
Unique degree course taught entirely in English from the very first semester
Opportunities for language courses and internships that complement the academic syllabus
Choose your specialization from among a broad variety lectures and seminars on IT Security
Stay on at Saarland University after graduating and study for a master's degree in Cybersecurity or Entrepreneurial Cybersecurity or enroll on a PhD preparation program at the Graduate School for Computer Science and embark on an academic career at CISPA.
Cybersecurity threats have become prevalent in our daily lives. Vulnerabilites in computer systems are exploited to spy on users and sabotage even the most security-critical infrastructure (e.g. energy and water supplies, healthcare systems or transport networks). The abundance of readily available, large-scale, privacy-sensitive datasets poses unprecedented risks to user privacy. Consequently, there is an almost unlimited demand for cybersecurity professionals, both from the academic sector and from industry.
This is why Saarland University has teamed up with the CISPA Helmholtz Center for Information Security to offer a unique B.Sc. course in Cybersecurity that teaches the essentials from the very start. CISPA is the world's no. 1 research institute for Cybersecurity, which attests to its high scientific standards and the broad range of topics investigated in CISPA's cutting-edge research. And best of all: courses in this program are taught entirely in English, making them accessible to international students.
Solving the challenges of today
and providing security for tomorrow.
Cybersecurity:
a field of study with a (secure) future
The course lasts six semesters and you will graduate with a Bachelor of Science (B.Sc.)". Lectures and seminars fueled by pioneering research in Cybersecurity are complemented by elements of a regular Computer Science course. Students will be able to specialize early on by choosing their elective subjects from a broad range of topics, driven by state-of-the-art research in Cybersecurity at CISPA. Additionally, students attend language courses and Computer Science courses taught in cooperation with other excellent local Computer Science institutions.
---
Prof. Dr. Christian Rossow: 3 reasons for your Bachelor studies in Cybersecurity
Course details and examples of curriculum
Take a look at some example schedules for your Cybersecurity Course providing you with the opportunity to choose your elective courses according to your preferred focus: Cryptography, Software Security, or Human-Centric Security.
---
---
Our course aims to train the next generation of elite cybersecurity experts and is therefore competitve. We select the best of the best, which also creates a great atmosphere for learning once you start your studies here. Since our course is taught in English, good proficiency in English (level C1) is required.
Students have to submit their application documents via an online application portal. The best candidates will then be selected by our admissions panel. Please find detailed information about requirements on the
bachelor's website of Saarland University.
---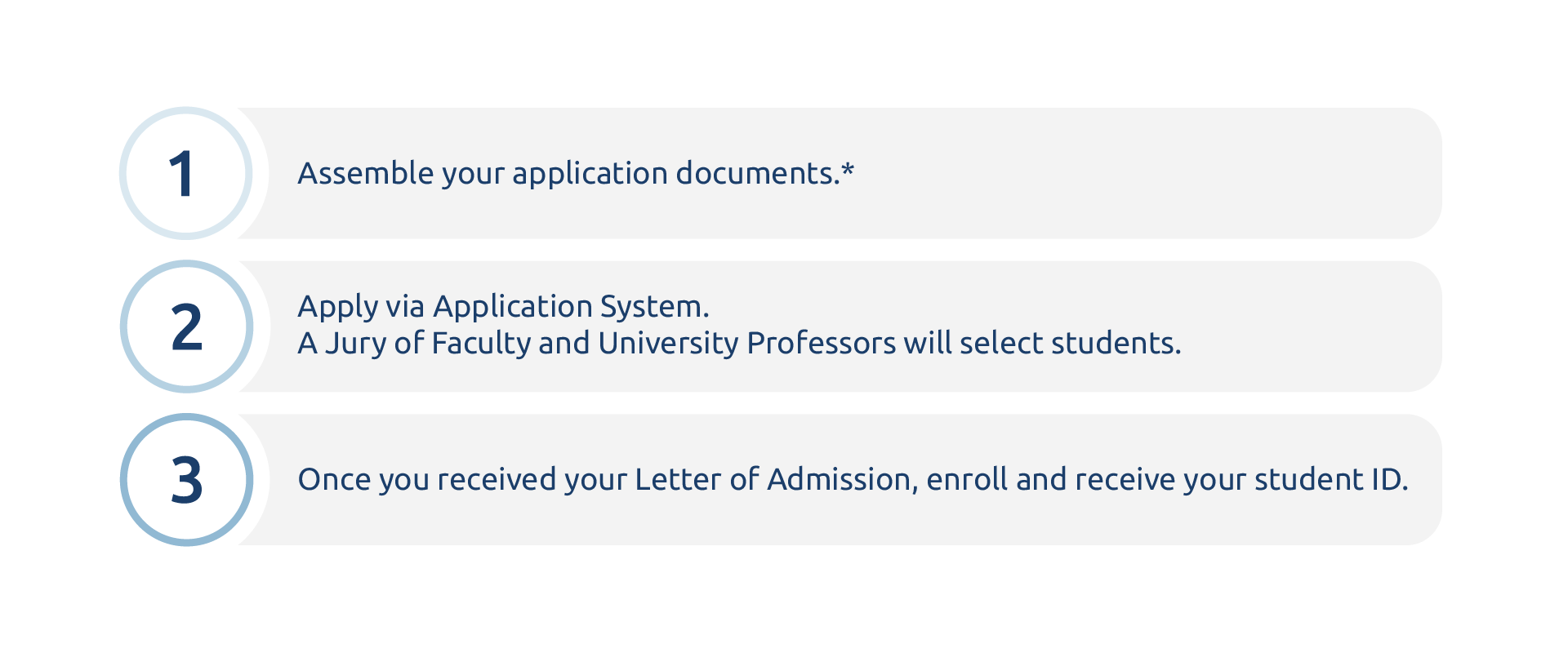 Apply Now
Early
Admission
by January 15
by April 01
by June 15
Regular
Admission
until July 15
The Cybersecurity Course starts every winter semester. Students are admitted four times per year: early admission (apply by January 15, April 01 or June 15) and regular admission (by July 15). Please apply via the online application portal for Cybersecurity and Computer Science. Our admissions panel will then select the best- qualified students. Successful candidates will be notified during the month following the application deadline.
---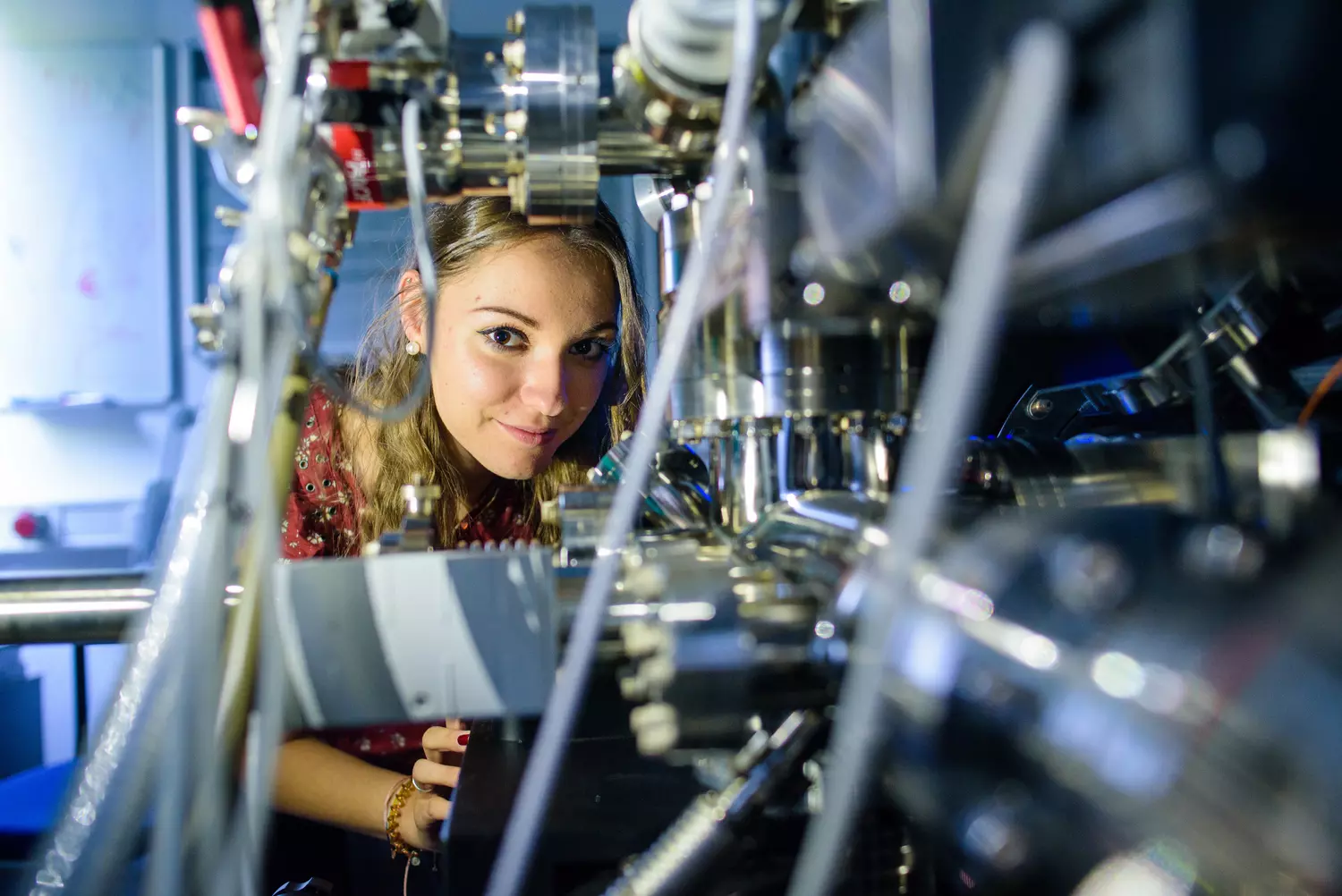 Cutting-Edge Research
Strong key profiles in Computer Science, Nano Science, and Europe create a competitive profile of Saarland University in collaboration with adjacent Research Centers on Campus.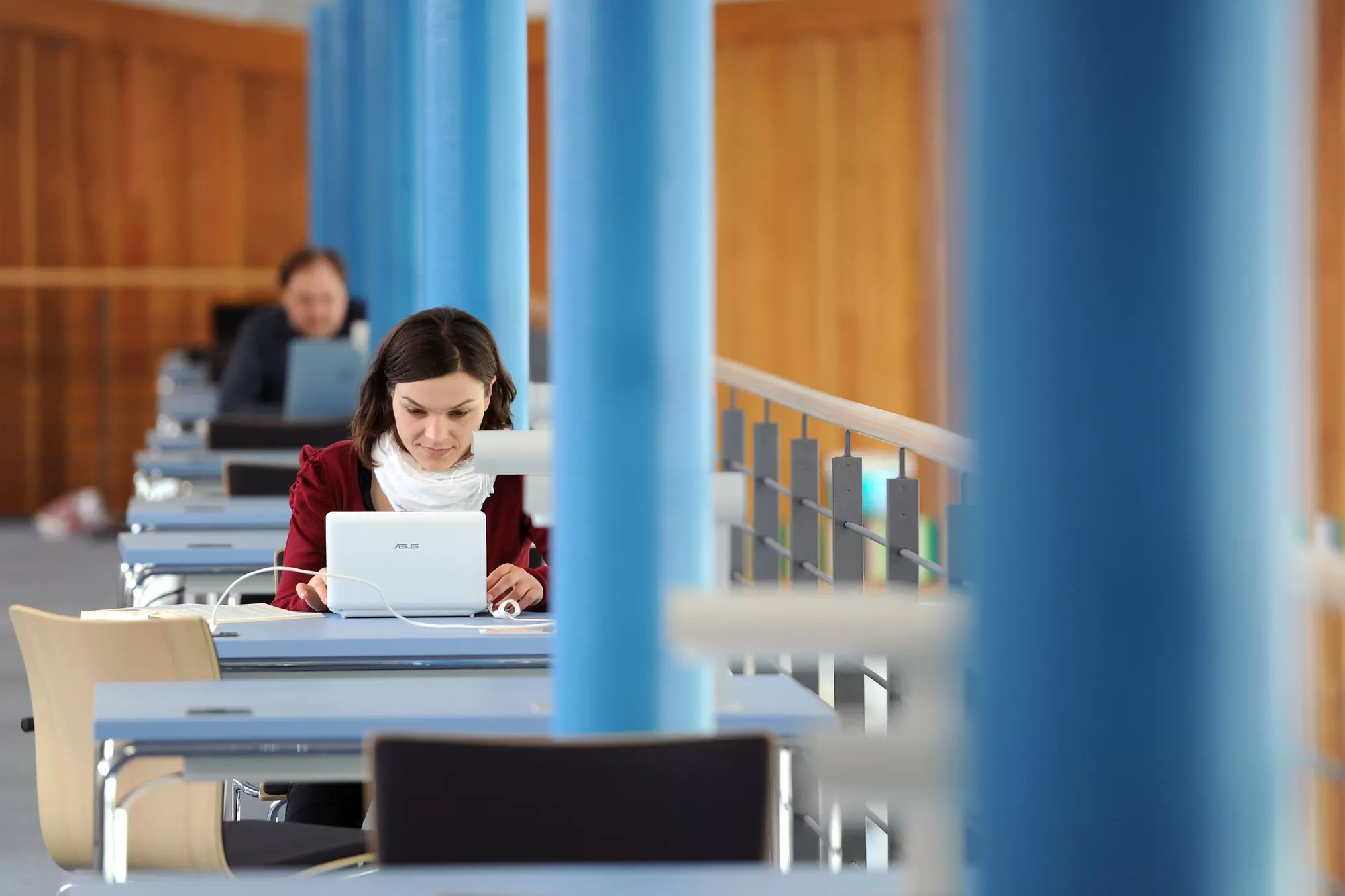 Quality
of Study Programs and Teaching
One of the leading locations for Computer Science, excellent supervision modern infrastructure on a well-connected Campus.
Internationality
Your studies are international, not just because we are very close to the border with France and Luxemburg, but also because of our English Study Programs and our international Collaborations.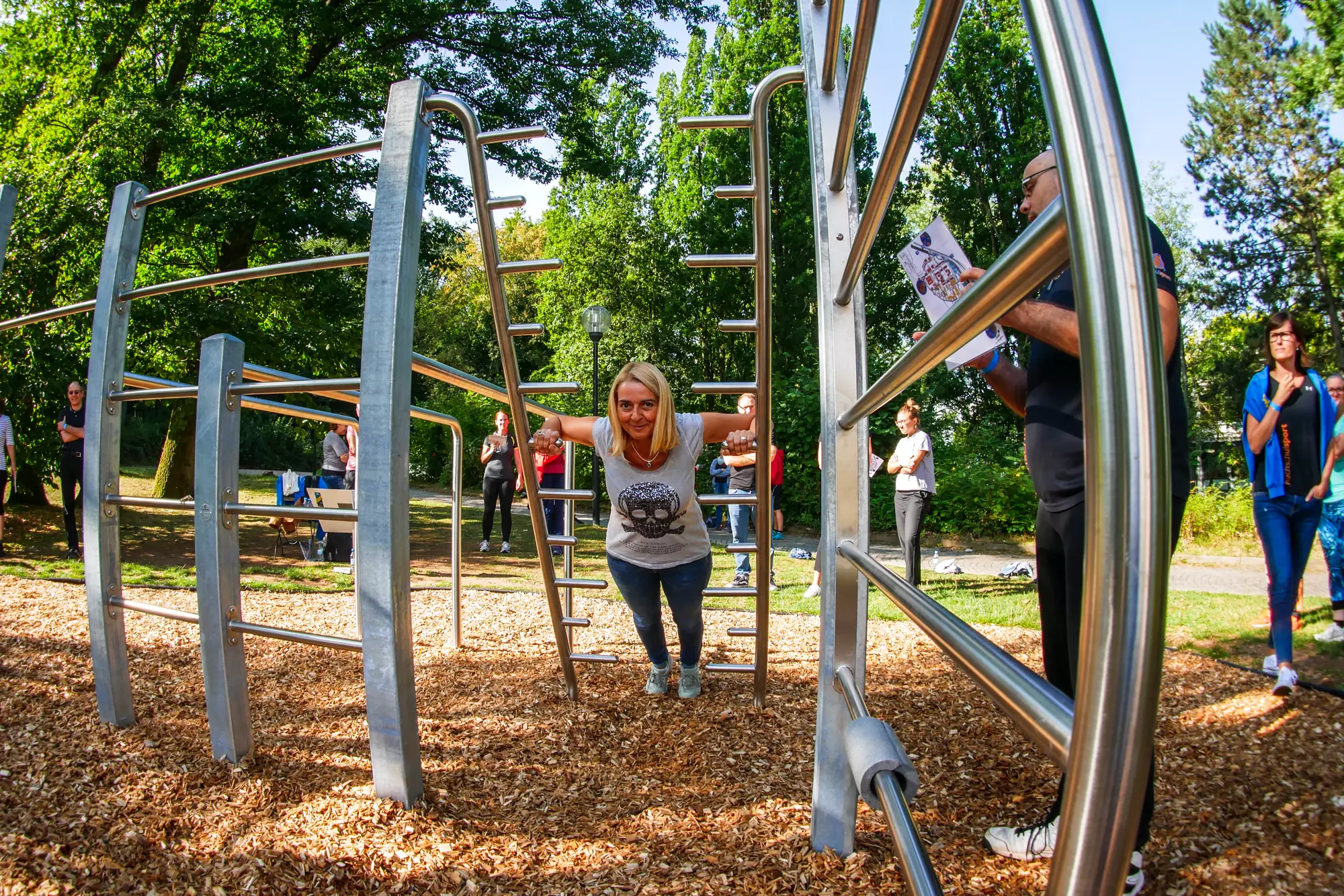 Campus Life
Well-connected to the city center by public transport, the University is situated close to the forest offering various options for sports and leisure activitites on campus.
Previous
Next
---
Prepare your stay at Saarland University
In Strategic Collaboration with CISPA
CISPA Helmholtz Center for Information Security is a German national Big Science Institution within the Helmholtz Association. Our research encompasses all aspects of Information Security.
Research at CISPA feeds into the curriculum of the degree programs in Cybersecurity at Saarland University, ensuring that seminars and lectures will cover the very latest research topics. Cybersecurity is a young and fast-developing field. As a Helmholtz Center for Information Security, CISPA is dedicated to cutting-edge foundational research combined with innovative application-oriented research in the fields of Cybersecurity and Privacy. We are committed to the highest international academic standards. Our world-class research environment offers extensive resources to a wide range of researchers, thus providing an attractive destination for talented academics and top scientists from around the globe.
Frequently Asked Questions